Is Sunless Spray Tanning Safe?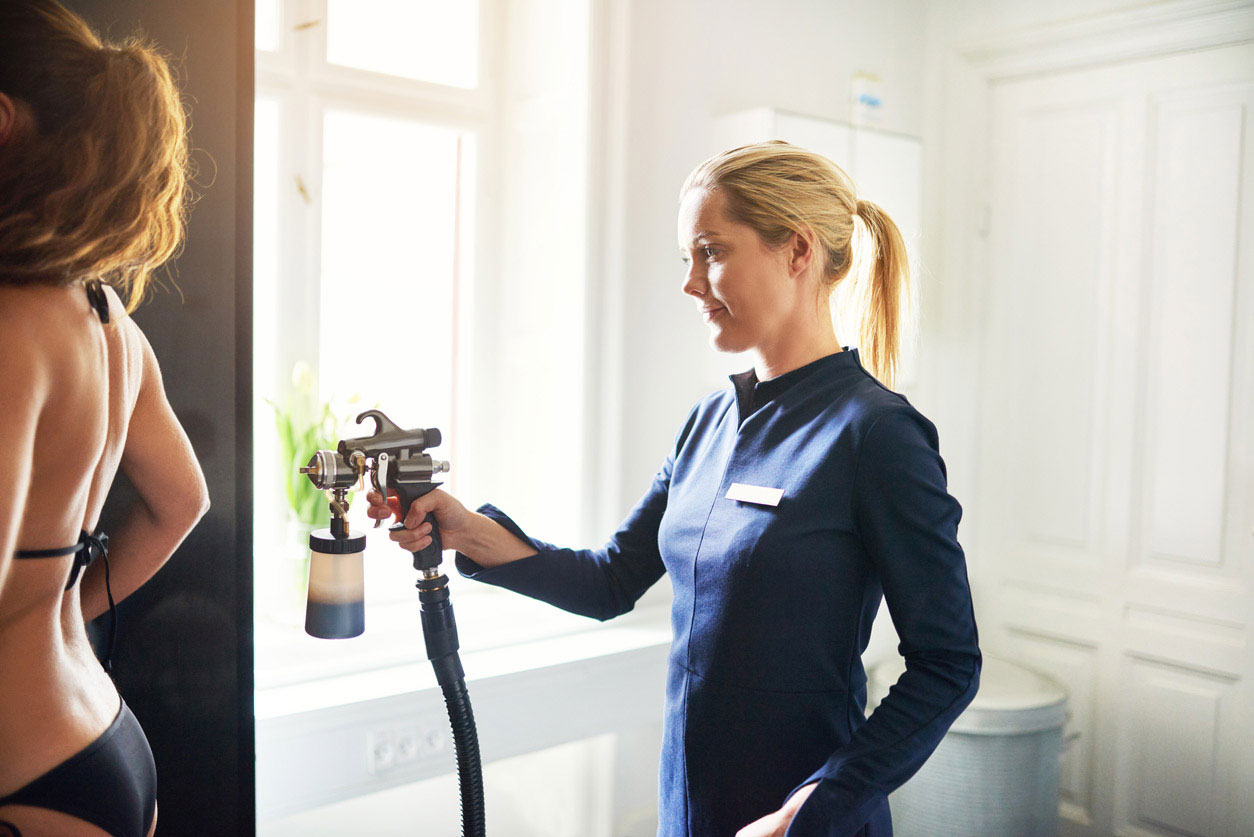 Why sunless tanning? As we know skin cancer and damage to the skin from UV rays in on the rise. We all like the sun-kissed look that makes us feel like we just returned from a tropical island. Sunless tanning is the perfect solution to the year-round glow. The active ingredient in most sunless tanners is the coloring agent DHA (dihydroxyacetone), which combines with amino acids in the skin. The resulting reaction causes the developing color tan skin coloring. This is positively the better choice over long periods of sun exposer and UV tanning bed.
For more information. I have linked an article from the Skin Cancer Foundation.
https://blog.skincancer.org/2017/08/29/sunless-tanning-explained/